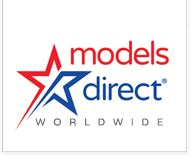 We're a real modelling agency, finding models paid work since 1990
Child Female Model Aged 7-8yrs Brown Hair
Job Reference: CDSB-4896
Job Location: Travelling Expenses covered
Job Description:
We are casting a commercial for SMYTHS TOYS ( DOLLS )

PLEASE CHECK
1: Availability of Kids for Casting and Shoot before suggesting. ( it saves
cancelling them )
2: Can get licence for 7th AUGUST
3: Greater London and London kids preferred please but we will see kids out
of London to.

Please Please check with Parents that they are
FREE for shoot dates (7th AUGUST )

SHOOT: 7TH AUGUST IN LONDON

Fee: £180 BSF
£500 online and TV buyout for one year for UK and ROI
Chaperone £80
No audition fees ( sorry )

Seeking:

BLONDE HAIR GIRL: aged 7 - 8
CUTE AND PRETTY BLONDE HAIR GIRL. She should be confident,
animated and expressive. Able to take direction .

BROWN HAIR GIRL: aged 7 - 8.
SAME AS ABOVE. but with BROWN HAIR TONES.

Budget: Tbc
Gender: Female
Age Range: 7 years - 8 years
Job Date(s): 29th July 2017
---