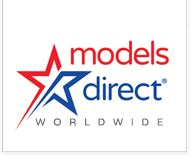 We're a real modelling agency, finding models paid work since 1990
Pet modelling FAQs
Taking your first step into the world of pet modelling can be daunting.
Click here to see how we answer a few of the most common questions asked by parents of young models.
Apply for pet modelling
Star of the show
"When I saw the advertisement from Models Direct for a dog model, our Sid sounded like he'd fit the bill! He had recently modelled in a local photo shoot for a clothing brand and he was the star of the show! The shoot we attended was for a London based dog clothing and accessories brand that needed some photos for the website and other relevant media. He learnt a lot from the day and it did wonders for his training. It's certainly made me more confident in taking him places and being able to trust his behaviour in different circumstances and environments. I would recommend to other puppy owners to do something like this because it's excellent for socializing your pup and getting some lovely photos of them while they are still small!"
Courtney for Sid, Model fee: £150
Pet model reviews