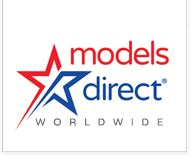 We're a real modelling agency, finding models paid work since 1990
Models Direct Reviews from our Models and Clients | Models Direct
Our clients request models, actors, singers, dancers, musicians and entertainers every day from us, ranging from small businesses to big name brands!
Here you can find Models Direct reviews, comments and photos from our talent on the day, telling you exactly what it was like to be the star!
Click on any of the categories below to read more Models Direct Reviews...
Apply to be a model
NHS
"The assignment today was good fun. It was a shoot for the NHS Professionals so I was given a nurses uniform and then had to do various poses such as taking someone's blood pressure, taking blood etc.The most enjoyable part was meeting all the different people e.g. the make up artist, photographer and other models. I would definitely recommend this experience to others as it is just something different to what you would normally do (I'm an accountant!). I found Models Direct to be really good and informative with regards to my most recent assignment."
Josephine, Model fee: £200
Female model reviews