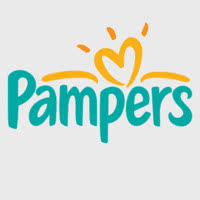 You've probably already seen the huge number of clothes, toys and lifestyle products that are promoted with images of happy baby models. Could your little one do it too?
Baby models are always in demand for TV commercials, catalogues, billboards and other promotional materials to for a wide range of products designed for babies. Big brands and agencies turn to baby modelling agencies like Models Direct each week to find these baby models.
Ellison had to be a teething toddler for Tesco
"Ellison is only 8 months old, he had a really good day, the actors and Director were really nice with him and got through all scenes needed."
As one of the leading baby modelling agencies in the UK, we pride ourselves on providing the right baby models aged 0 to 2 years for every assignment – anywhere in the UK.
Applying to baby modelling with Models Direct is quick and easy: just fill in a simple online form and upload a couple of photos. If your baby's application is approved, we'll put them forward every time a client asks for a baby with their look.
We'll provide all the advice and support you need to make sure both you and your baby have a safe, stress-free and fun time if you are selected for modelling assignments.
Online baby model profiles and images are fully secure.
Complete the form below to apply now, or browse the pages in this section to learn more about how your baby can model with Models Direct.