There is perhaps no better way to promote diversity than in the modelling industry. One of the main purposes of models is that they are seen - they are actually in the spotlight and can have a huge influence on many people from all backgrounds. Models Direct values all types of models, and we actively encourage anyone who thinks they have the desirable attributes to get in touch with us.
Apply to be a model Book models
Diversity is about variety and not yielding to conformity. It is about variety, with no prejudices or stigmas. There is no such thing a "typical" or "perfect" person; we are all different and we each have our own agendas and qualities. Diversity is about individualism. As Gore Vidal said, "Style is knowing who you are, what you want to say, and not giving a damn."
We all have varied backgrounds, beliefs, and life experiences. Add on sexual preferences and both geographical and socioeconomic factors, and we have a glorious assortment of people each with unique characteristics. It's this variety that appeals to (or, rather, should appeal to) fashion brands to endorse their products. And with a little help from us, this is where you can shine.
As ever the day went very well and was quite seamless despite the very early start! The crew were very well organised and very welcoming, it was once again a great insight into just how much effort and planning goes into such a short presentation. I had to pull up in my car, get out, shake hands with the Kwik Fit engineer and ask for a new tyre! It was a great experience and I enjoyed it. Let's just hope I did ok! – Gary. Read more about this modelling assignment.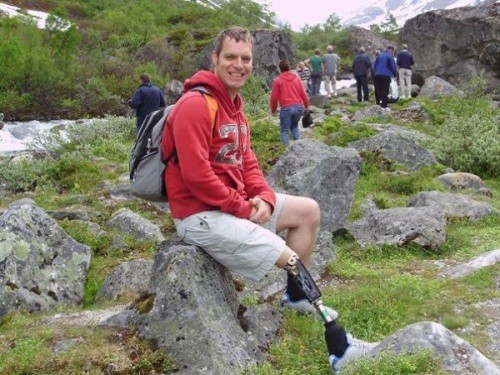 Noah had lots of fun filming for the Sainsburys Christmas advert. From leaving home to arriving in London, we were made to feel really special. Being on set was the most exciting part of the shoot. Watching Noah's face light up when the cameras started rolling and when he placed the star on top of the Christmas tree really was priceless. On the second shot, the director confirmed that this was the one, which was very impressive considering Noah's disability.
Just back from my first assignment with Models Direct. What a great experience – all expenses paid trip to the South of France for a photo shoot and 3D imaging featuring wonderful and outlandish clothes. Mostly Dolce & Gabbana with the odd High St number thrown in. Charlie at MD couldn't have been more helpful – checking every step of the way that I was happy and being well looked after. I have some great pictures and can't wait to do some more 'work' like this. Thanks MD." – Elizabeth
Model Frances who has Spina Bifida: "I had the most brilliant day, led by a super-talented crew, and enjoyed watching from behind the scenes as much as being involved as the driver who had broken down! It was a joy to shoot scenes with Mark from RAC, reassuring to be clearly and patiently directed by talented Tom and his crew, all of whom answered our questions with a smile… and empowering to be sat in the driver's seat of such a stylish car! I was particularly interested in shooting the same scene again from different viewpoints, some very close up, some at long range. Thank you Models Direct for your endlessly cheerful emails; you really enabled me to be fully prepared for yesterday. Thank you, too, for introducing me to close camera work with such great people, for a company that is so relevant to me. I can't wait for the next one! " – Frances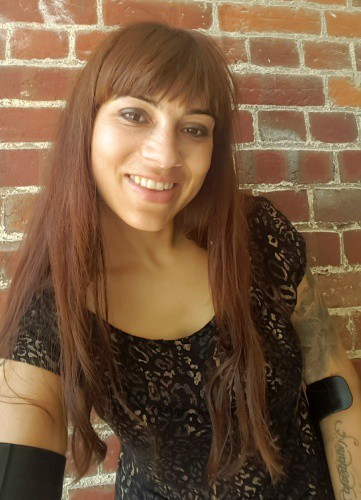 We have seen more diversity than ever - on TV, in films and magazines, and in sport…the list is endless. As such, Models Direct has a range of clients eager to work with all sorts of models. Times have changed where companies merely accept a wheelchair- user as their basis for embracing diversity. It's never been a better time to get in touch with us and discuss how your qualities can help you, and ultimately the industry as a whole. The more people see diversity in photo shoots, campaigns and adverts, the more it'll be seen as the norm - which it should be in the first place.
Diversity isn't about treating people differently - it's about treating people fairly just as any decent human being would expect. It's about being not overlooked. Going back to Mr Gore Vidal - be yourself, feel included, and go with it. We have your back!
Plus size, petite, older, LGBT, amputees, different ethnic backgrounds, unique physical features…we want to hear from you! We have clients that need female and male models that will do a great job promoting products and campaigns - and not just specifically disabled products. A key thing to bear in mind is that modelling should be fun, with genuine career prospects. The role of a model can be varied, too, and the diversity of roles can lead to a mixture of assignments - whatever your background or status, we'd love to hear from you.
Models promote products, and potential buyers can be just as diverse as our models. It's a winning formula; the more people that are included in the industry, the more products are sold and more work there is to go around.
If you fancy a chat with our friendly team, please complete the application form below.