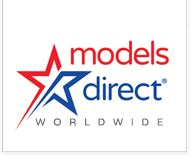 We're a real modelling agency, finding models paid work since 1990
Tall Models - Become a Tall Model
If you are 5ft 9 or taller then you could be a tall model. Tall modelling is big business and tall models are always popular with our clients for promotion modelling work and of course fashion and advertising work.
Tall female models are not just for the catwalk and high fashion modelling though, there is now a large market for tall clothing with shops dedicated to offering tall fashion and larger size shoes for tall ladies. Even the high street shops and catalogues stock tall and longer clothes and all these shops need tall models to promote and advertise these.
Finding tall clothing has never been easier and neither has becoming a tall model, if you would like to have fun and maybe earn some extra cash then contact Models Direct Model Agency and we will be happy to discuss any aspect of tall modelling.
Apply to be a model
I had so much fun
"The cast and crew they were all so friendly and lovely. I had so much fun, I would definitely recommend this experience to others."
Alexandra, Model fee: £400
Teenager model reviews