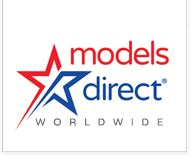 We're a real modelling agency, finding models paid work since 1990
Models Direct modelling agency Northern Ireland
Talent Management is a nationwide agency. We supply and recruit models from all over Northern Ireland.
If you would like to be put forward for work not just locally but nationwide then select the area from the map that you spend the most time in.
Enjoyed every moment
"Today I was lucky enough to participate in my first paid modelling job with Xavier Athletica. We shot in a variety of beautiful locations around West London. I would thoroughly recommend the experience to others who are looking to get into modelling. It was great fun and I enjoyed every moment of it. My desire to gain experience in modelling was the main reason as to why I decided to join up with Models Direct. Having seen the success of existing clients, I spent no time making my decision to join them. Thank you Xavier Athletica and thank you Models Direct!"
Alex, Model fee: £250
Male model reviews