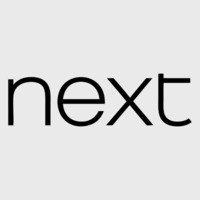 Let's take you on a mini intro about what it'd be like to be a part of our agency. Are you ready?
The consistent demand for child models
Child models are constantly being called for, and since they make a large proportion of the population, they bring with them a whole host of big brands for advertising and marketing which meet their needs.
At Models Direct, our clients are always on the lookout for child models - new faces and existing ones. They come to us as they know we'll put forward child models that'll match their requirements. Our models have featured in exciting projects such as TV commercials, catalogues, promotional materials and billboards, but it isn't about just getting one assignment under their belt, we ensure that we follow our modelling ethos – if a look is called for by a client, we put forward those models who'll be an ideal match. We pride ourselves on providing the right child models for every assignment – wherever our models are in the UK. It's as simple as that!
Our simple application process
If you're thinking of applying for your child, a family member or friend, the application process couldn't be easier. It's a quick process where you simply complete our online child modelling form filling out the child's details and uploading two of their images in front of a white background. Our model's profiles and images are kept secure and safe on our system so you can rest assured that our privacy and confidentiality policy is imperative to us. If the application is approved, we'll put them forward every time a client asks for their look.
"Callice, Reference: VWWM-6948. We had a very first good experience as everything in the contract was fulfilled and Calice is looking forward to the next contract. Thanks for the opportunity that you gave my son to express his talent."
"Shani for Erin, aged 6, Model fee: £450. Erin was very excited to receive the call from Molly at Models Direct to say she had been selected for the Cotswold Outdoor photo shoot. She worked with two other child models from Models Direct - Myleigh and Luca, who she got on with really well with and are now friends for life. If anyone is serious about modelling then I would definitely recommend joining Models Direct as they have a great team and have really made my little girl happy by giving her the opportunity to be selected for this assignment. I signed up Erin as I wanted her to grow in confidence and have fun with the experiences and she is certainly having that."
"Rhys, Reference: TYYR-8643. Brilliant communication and organisation, big thanks to Molly who made everything really clear and easy. The whole morning was great and it was made fun for the kids too Big thumbs up from us."
Always here to help
Models Direct are always on hand to provide all the support and advice you'll need to ensure that your child has a stress-free, safe and fun time on their assignment.
If you want to learn more about how your child, aged 2 to 12, can model with Models Direct then go ahead and browse through our pages that shine a light on child modelling. Read through our child modelling success stories too to get a greater insight into the ins and outs of our world.
Ready for a new adventure? Want to take the next step with us? Apply now and don't miss out on a new and interesting career full of amazing opportunities and chances.