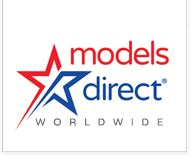 We're a real modelling agency, finding models paid work since 1990
Ref: QKHY-6946
752218
Reference: QKHY-6946
United Kingdom
Personal statement
"Winner of the UK's Cutest Kid Competition 2017 (Tiny Category). I aim to provide quality representation on all my assignments."
Personal Details
Availability: Evenings, Weekdays, Weekends
Height: Less than 4' ; 122cm
Weight: Less than 7st7lbs; 47kgs
Hip: Less than 30 in; 76 cm
Glove: Less than 6.5
Eye: Black
Hair Colour: Black
Hair Style: Curly medium
Complexion: Dark/olive
Ethnicity: Mixed Race
Girls Size: 110cm; 44in
Disabilities:
--
Other:
--
Special Considerations:
--
Unions:
--
Special Features:
--
Experience
| Date | Client | Experience Type | |
| --- | --- | --- | --- |
| 3rd December 2017 | Models and Pageants UK Ltd | Model | View Experience |
CV/Resume Documents
Amrusha prefers to admire animals from a safe distance. After the Pets at Home workshops, she was finally brave enough to stroke the rabbits and lizards, whilst the staff member held them.
For great reading at the appropriate level for her age, Amrusha was awarded 'Star of the Week' at school. She segments unfamiliar words and is able to read and understand simple books on her own.
Amrusha is excited to discover about the world around her. She completed an after school program in Mad Science. She especially loved spotting rainbows.