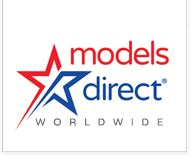 We're a real modelling agency, finding models paid work since 1990
Oops!
I'm sorry, this portfolio is not currently available.
If you believe this to be in error, please contact us or call us on 0844 334 0000 (or +44 1603 895 072 if you're outside the UK) so that we can help you resolve this.
Models Direct