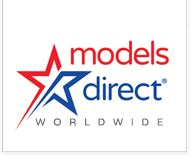 We're a real modelling agency, finding models paid work since 1990
Modelling categories
There are many different types of modelling, each with its own unique demands and challenges. We've created these articles to help you decide which ones could be right for you, and approach each assignment in the right way.
Apply to be a model
Find out more about our modelling agency here.
Really enjoyed the experience
"Elsie did a photoshoot advertising sunblinds for pushchairs. She had to sit in a few different pushchairs with various blinds attached to them. She was very patient and happy, and really enjoyed the experience. The photographer and organiser were very good with Elsie and made her feel very comfortable. A male model did a few photos with her and he was equally as good with her. She was very content to be with everyone."
Amy for Elsie aged 1, Model fee: £120
Baby model reviews