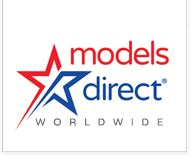 We're a real modelling agency, finding models paid work since 1990
Modelling tips
Great models are made, not born. While you may need looks and luck, it's important to remember that modelling is, first and foremost, a skill that you can learn. Read on to gain some valuable hints and tips to improve your modelling abilities.
Apply to be a model
Interesting and exciting
"The photoshoot was very interesting and exciting. The models I worked with were really nice and friendly. The best thing about the assignment was having to work with babies. I was asked to hold the babies to take pictures of my hands and arms. Read more about this female model assignment"
Shu, Model fee: £186.00
Female model reviews